Commercial Roofing Contractors in Clifton, NJ
Uncertified commercial roofing contractors who don't offer warrantied services are a major hassle, leading to wasted time and money. Our commercial roofing company in Clifton, NJ specializes in repairing, replacing and maintaining flat commercial roofs. All of our contractors are certified and we provide a workmanship warranty to ensure your roof is completed correctly and within your budget.
Reliable, Warrantied Commercial Roofing Services in Clifton, NJ
Roofed Right America provides commercial roofing services to businesses in Passaic County, throughout Northern New Jersey and beyond. We are distinct from other roofing contractors in the area, as we solely specialize in repairing, replacing and maintaining commercial roofs. With more than 13 years of commercial roofing experience, we are confident in our ability to provide exceptional service and we offer the workmanship warranty to back it up.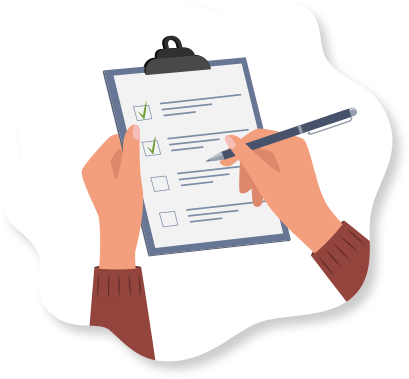 Let's check if you're in the right place…
You want affordable, long-lasting commercial roofing, but you don't want to sacrifice quality for price.
It's important your contractor starts production on time, maintains transparency, and communicates responsively to prevent complications for your business.
You want your roofing contractor to keep the construction zone safe and clean up after the project is complete to maintain a professional, clean business and safe space for your employees.
You want a certified commercial roofing contractor that will do the job right the first time to avoid expensive repairs down the line.
Why Clifton Business Owners Choose Roofed Right America

We specialize in commercial flat roof installation, replacement and repair.
We provide accurate, free quotes.
All our services are backed by a workmanship warranty, guaranteeing quality.
Our contractors are certified and experienced with all the roof materials we install.
Other Clifton Contractors
They all claim to be "The best roofing contractor in Clifton" but see commercial roofing as an afterthought.
Their initial estimates serve as a baseline, but as the project progresses, the costs gradually increase, resulting in a final bill that is 20% higher than expected.
They offer product warranties but are afraid to take accountability for their own mistakes.
"If you can lay shingles and work a nail gun… YOU'RE HIRED."
Our Commercial Roofing Services in Clifton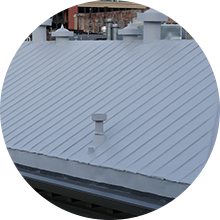 Commercial Sloped Roofing
Installation & replacement of sloped roofing systems (asphalt, metal, slate, etc)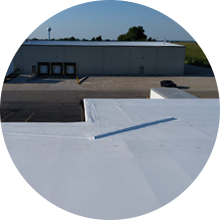 Commercial Roof Maintenance
Regular inspection, cleaning and upkeep of commercial roofing systems to prolong their lifespan and prevent costly repairs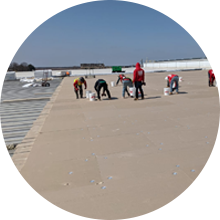 Commercial Roof Repair
Repair of damaged or leaking commercial roofing systems to restore their integrity and protect the building from further damage
Businesses We've Worked With






3 Ways to Get Started
1
Get a Free Quote Receive a free estimate on your project based on your needs and budget.
2
Call Our Contractors Call a roofer for professional guidance on your next commercial roofing project.
3
Get a Roof Inspection

Is your roof getting old? Call us for a detailed inspection today.
Stop Wasting Money on Unprofessional Roofing Services
Are you tired of unprofessional roofing services that leave you disappointed? It's time to turn to Roofed Right America. Our team of certified and experienced roofing contractors is committed to delivering high-quality commercial roofing services that meet the highest standards of professionalism and expertise. Contact us today to learn more about our services and how we can help you safeguard your commercial property for the long term.




Montclair
Wayne
Elizabeth
Hoboken
Parsippany-Troy Hills
Morristown
New York City
Yonkers
Trenton
Toms River
Atlantic City