Certified Milwaukee Commercial Roofing Specialists
Flat Roof Repair and Installation Accreditations
Roofed Right America, the best Milwaukee commercial roofing company, is proud to present our flat roof certifications and accreditations. We are the preferred vendor for many different commercial roofing supplies and materials companies, including GAF and Versico, and the preferred vendor for many property management companies. Our flat roof repair experts are dedicated to maintaining strict on-the-job safety protocols. Our staff receives continuous safety training and product application certification to guarantee we provide the best in flat roof installation and repair services.
Roofed Right America's Flat Roof Repair and Installation Staff Merits:
OSHA Certified
Extensively Trained in Safety Protocols and Standards
Impeccable Safety Record
State Licensed Roofers
Certified in Asbestos Handling and Removal
Certified in Lead Paint and Roofing Materials Abatement Practices
Preferred Vendor for Industrial Roofing Services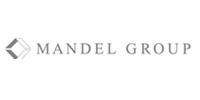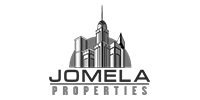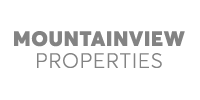 Several Other Facility Management Companies
Preferred Industrial Roofing Contractor: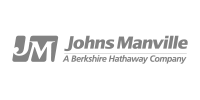 Commercial Roofing Certifications and Accreditations
Unsurpassed Worker-Training Program
We are one of the few roofing contractors in Wisconsin to employ a full-time licensed trainer from the National Roofing Contractor Association (NRCA) who is able to conduct NRCA training seminars for our employees and local members of the roofing industry.
Preferred Vendor
We are a preferred vendor for Shorewest Real Estate, Mandel Development, AAP Properties, and several other highly-esteemed facility management companies.
Historical Society Project Contractor
We perform work on historic projects that not many other roofing companies in Milwaukee, Waukesha or Madison are able to do! Check out our galley of historical preservation projects or call us for the most accurate list of projects we have recently completed.
Professional Craftsmen
Employees are qualified in relevant trade skills, safety certificates and manufacturer's product installation techniques, many roofers are also 'time served' and hand down on the job techniques to other employees.
Hazard Specialists
Of all of the roofing companies in Milwaukee, Waukesha or Madison, Roofed Right is one of only five dedicated roofing companies which offer licensed and certified lead abatement. Right now Wisconsin is debating enacting legislation requiring all roofing contractors to contract with licensed lead abatement companies while removing roofing materials that are more than 25 years old. The high amounts of lead in these old roofing products can pose safety hazards to occupants and passers-by during removal. Roofed Right is one of the only companies to recognize these hazards and perform certified abatement practices on every project before such legislation is even enacted.
Experienced Craftsmen
Many of our employees have been with our company from its inception; this means that their loyalty to us translates into a love for our clients and their projects that few other companies are able to offer. Our promise to you is the same as our promise to them: provide the best service, the best training and the best support available in the Milwaukee and Madison areas. It seems to be working for us!
Emerging Technology Partner
We partner with manufacturers, other contractors and industry organizations to provide the most up to date roofing technologies and to assist in evaluating new products. Some of the current technologies we are beginning to see in the Madison and Milwaukee areas are solar-integrated roofing applications, Fluid-Applied roofing systems, Polymer-Composite steep-slope roofing materials, Green-roofing applications and Structural-Insulated Panels (SIPs) and incorporated into the roofing-system design. Please ask us about some of these new applications: we would love to explain them to you!
Professional Licenses
We are licensed to perform several types of work in Wisconsin and Illinois including Commercial and Industrial roofing services, Residential roofing services, Certified Lead Abatement through the Wisconsin Dept of Health Services. We are also able to perform many other construction services, just ask!